2016 Hyundai Accent Accessories in Stafford, VA
Personalize Your Hyundai Accent with the Perfect Accessories!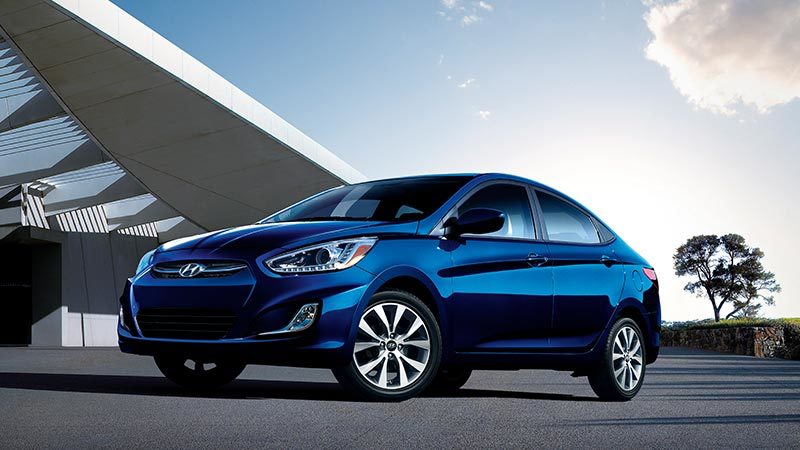 Now that you've fallen in love with the Hyundai Accent, it is time to make it your own. With plenty of 2016 Hyundai Accent accessories in Stafford, VA, to choose from, you can easily customize your Accent to fit your needs. From interior and exterior protection, to better sound quality, and cargo organization, the 2016 Accent has the accessories you want.
Exterior Protection
Getting dings and scratches on your brand new car can be frustrating and annoying. With Accent accessories, you can protect against them, while also keeping your Accent stylish and sleek. The Rear Bumper Applique is added to the top of the bumper to help protect the surface from scrapes, gouges, and damage while you load and unload your cargo. This accessory is available for both the 4-door sedan and the 5-door hatchback style.
To keep scratches from appearing along the sides of your 2016 Accent, the factory installed Mudguards will help to keep road debris from kicking up alongside your car. These guards blend perfectly with the sporty and stylish exterior. They also help to keep wheel wells from rusting due to snow build up over those long Virginia winters.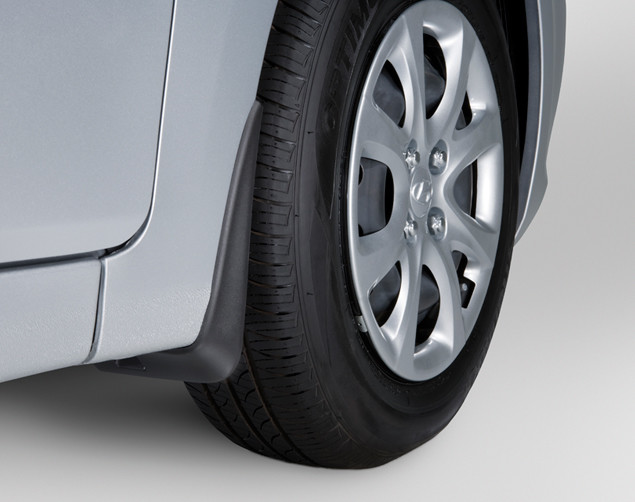 Interior Protection
Winter or summer, rain or shine, no matter what the outside conditions are, you're going to get dirt and debris inside your Hyundai Accent. So, protect your new and spotless carpet with one of two available floor mats. If you like the look and feel of carpet, there is a carpeted version that will match the exact color of your existing carpets for smooth integration.
However, if you feel as though you might need something a bit more heavy-duty, the All Weather Floor Mats will do the trick. These 2016 Hyundai Accent accessories in Stafford, VA, will keep mud, snow, rain, and even coffee off your carpeted floors. They fit snuggly and are held in place with fasteners that won't slip about. Clean up is even easy, just take them out and rinse them off. For those with muddy cargo, there is even a similar plastic Cargo Tray available that is just as easy to clean and just as protective.
Sound Quality
If you love your music, then you won't want to pass up the opportunity to add the Bongiovi Acoustics Digital Power Station1. This accessory analyzes the audio signal of your radio, music app, or streaming playlist, and digitally optimizes it. This, combined with the already acoustically tuned interior, gives you quality sound no matter what you're listening to.
Cargo Organization
Whether you're driving the 2016 Hyundai Accent 4-door sedan or 5-door hatchback, you may not want to just chuck your cargo in the back and hope it doesn't roll around too much. Cargo technology has gone beyond that, and the Hyundai Accent offers you great cargo options. For example, the Cargo Hook attaches to the top of the trunk interior and allows you to hang your bag, or even two gallons of milk, though this isn't available on the hatchback trims. The Cargo Net, however, is available on both trims, and this handy accessory uses netting and elastic cording to keep everything in one place as you drive.
No matter your needs, the 2016 Hyundai Accent accessories in Stafford, VA, are here to help make your Accent unique to you. Come in to Pohanka Hyundai of Fredericksburg today to get a closer look at these accessories.
1. Only Applicable on Base Radio Units