2016 Hyundai Accent for Lease near Woodbridge, VA
Lease the New 2016 Accent Today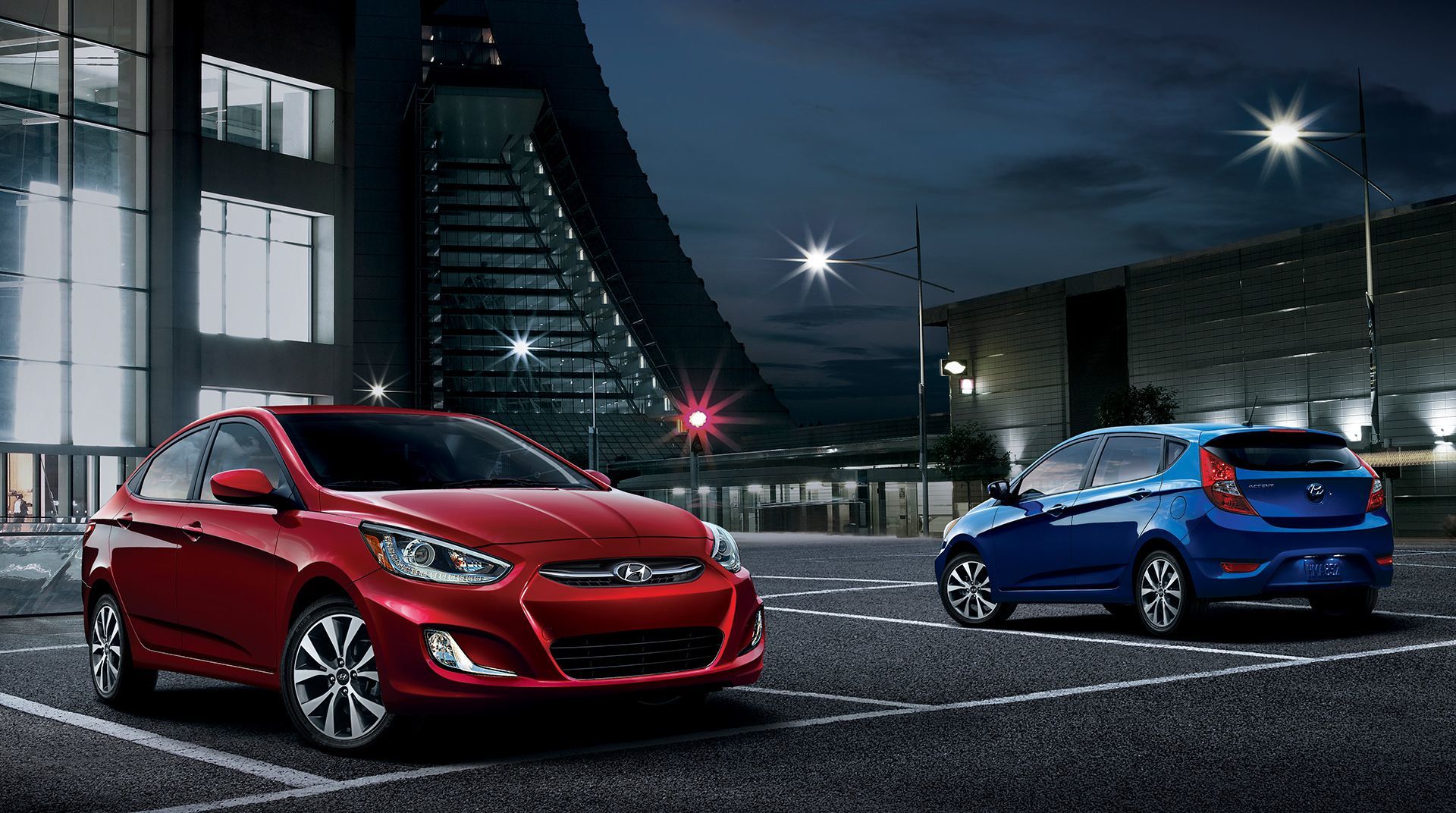 A commodious interior, a captivating exterior, and state-of-the-art technological features are what make the 2016 Hyundai Accent a sedan worth looking at. However, here at Pohanka Hyundai we know the struggle to buying a new car, which is why we offer a leasing option. The 2016 Hyundai Accent for lease near Woodbridge, VA, is an alternative option to purchasing a new vehicle, at a much more affordable price.
The 2016 Accent hits the streets with power, which generates up to 137 horsepower and 123 lbs.-ft. of torque – quite impressive for a compact sedan. Pair that with a drag coefficient as low as 0.28, and you've got yourself a ride of thrill and might. The aerodynamic features on the Accent include an improved exterior designed for a smooth and powerful ride, as well as shielded tires, an available rear spoiler, and an engine undercover to help minimize resistance.
Experience this kind of drive on your daily commute to work or a weekend trip to Washington, D.C., in the 2016 Hyundai Accent for lease near Woodbridge, VA. Leasing is not only a more affordable option compared to purchasing a car, it also has many more benefits. When you lease, you're only paying for the depreciation of the car for the amount of time you lease, opposed to the overall cost when you finance one. In turn, this makes your monthly payments significantly lower – ideal for a more comfortable way of living.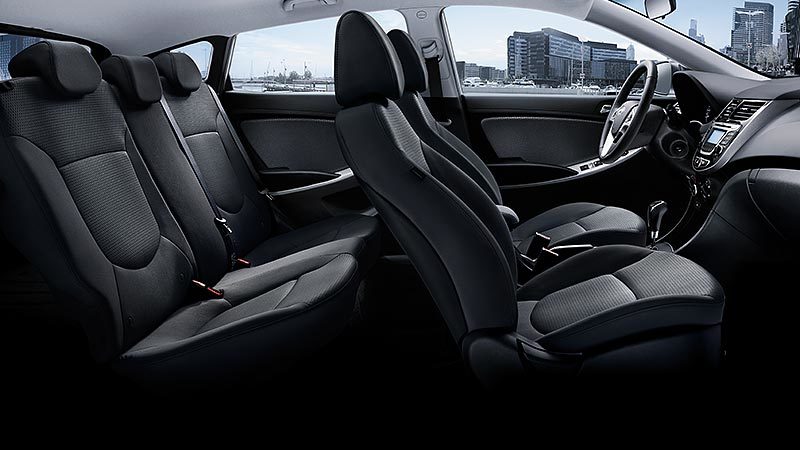 Another benefit to leasing the 2016 Accent is that you're not tied down to it. When you purchase a car, you're in it for the long run. Whereas, after your lease is up – which is roughly 2 years – you have the option to leasing the latest model of the Accent, or even purchasing it if you're in good financial standing. Of course, you are always able to just walk away from it entirely. Leasing the 2016 Accent is always a smart and handy option when you may be tight on money, or have other priorities to tend to but need a vehicle at the same time.
It's also a great way to drive a new car for a decently affordable price. The 2016 Accent isn't only about power and agility – it's about a commodious interior, which offers an entire 111.3 cubic feet of space, and various storage compartments perfect for storing your belongings such as a phone or tablet. Available steering-wheel-mounted controls allow for a convenient and easy way to drive and stay in control of the SiriusXM® Satellite Radio1, smart phone capability, and available Bluetooth® features.
When you drive home the 2016 Hyundai Accent for lease near Woodbridge, VA, you're driving home a vehicle full of comfort, agility, and exceptional functionality. Come down to Pohanka Hyundai, your neighborhood Hyundai dealer, to learn more about leasing the 2016 Accent. Talk with one of our financial representatives, start your leasing process, and even get behind the wheel of the 2016 Accent – you won't be disappointed.
1. 90-day complimentary subscription.