2016 Hyundai Sonata for Sale or Lease near Fredericksburg, VA
See If Buying or Leasing the 2016 Sonata is Right For You
If you've made the decision to drive the 2016 Hyundai Sonata, you're on the right track, but now you have to think about how you'll afford it. Luckily, you're given a choice between a 2016 Honda Sonata for sale or lease near Fredericksburg, VA, at Pohanka Hyundai of Fredericksburg. Both have their pros and cons, but it all boils down to what you want out of your 2016 Sonata, and our Finance Department is here to answer any questions you might have when it comes to leasing or purchasing the Sonata.
Leasing the 2016 Hyundai Sonata
If you're the kind of person who like to change up what you're driving every few years, then 2016 Honda Sonata leasing is the perfect plan for you. When you lease a brand new Sonata, the monthly payments you make though a car loan an often much lower than if you were to finance and purchase the car. This is partly because you are only paying off the depreciation value of the Sonata, not the entire purchase price. A smaller down payment, or no down payment at all, is possible, so speak with a member of our Finance Department to learn more.
When you lease a 2016 Hyundai Sonata, it's very similar to renting. What this means is that you sign an agreement saying that you'll drive the Sonata for a predetermined amount of time. This can last for anywhere from 24 to 48 months, depending on which term you choose. When you're discussing the terms of your lease with Pohanka Hyundai of Fredericksburg, you'll also come to an agreement of how many miles you will be able to drive. Additional miles can be bought upfront, but many leases allow between 12,000 and 15,000 miles a year, which is plenty for most drivers. Once your lease is up, it's up to you what you want to do next. You can purchase the 2016 Hyundai Sonata that you've been driving, lease another Hyundai vehicle, or simply turn over the keys, sign some paperwork, and be on your way.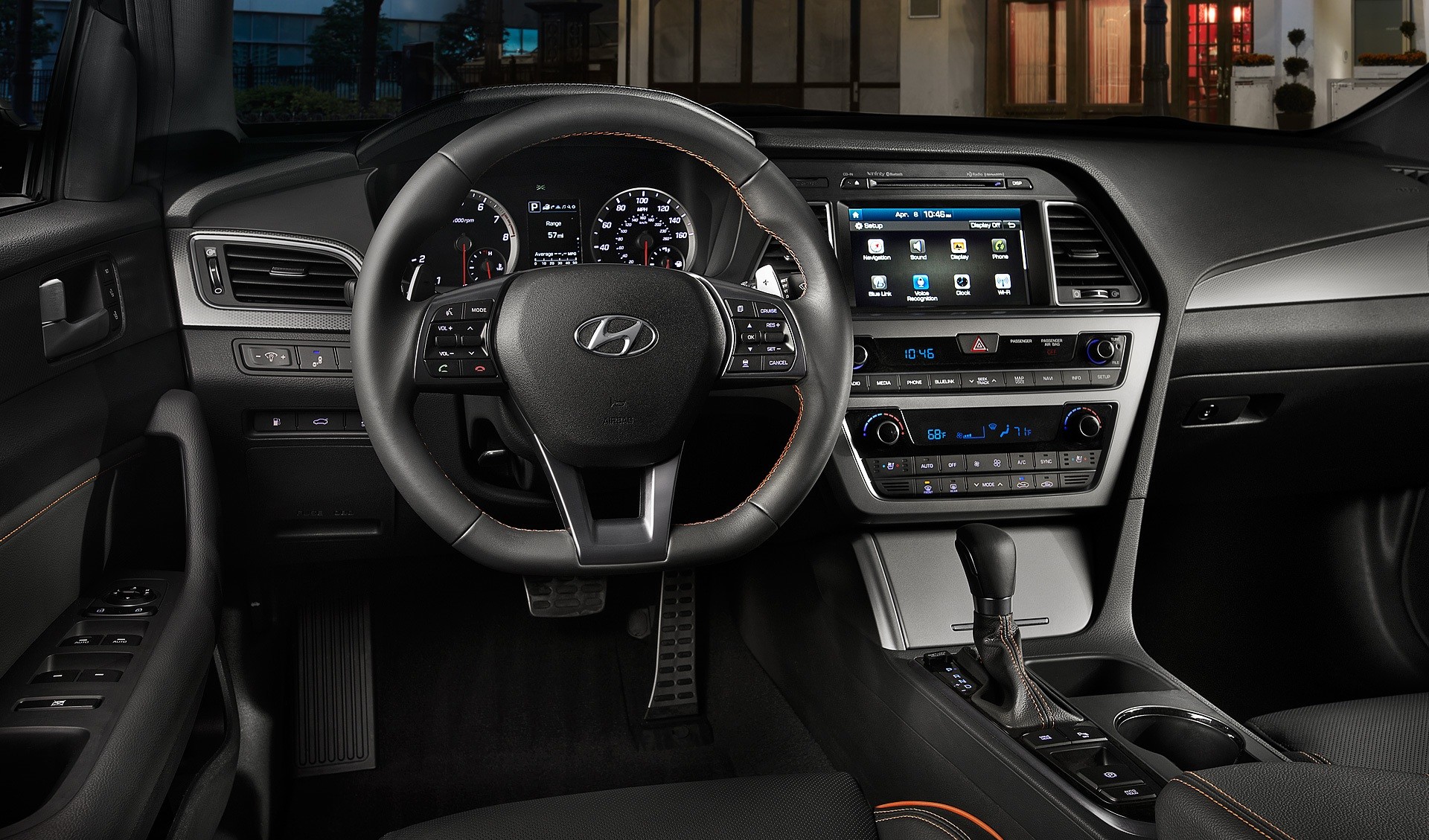 Buying the 2016 Hyundai Sonata
When it comes to a 2016 Hyundai Sonata for sale or lease in Fredericksburg, VA, the ability to own your car is very appealing for many drivers. Financing to purchase may cost you a little more to begin with, but the end result can be even more profitable for you. The monthly payments on your Sonata will be higher than if you were to lease, but that is because you're paying off the entire cost of the car. Once you finish paying off your loan payment, which can last anywhere from 24 to 72 months, the 2016 Hyundai Sonata is all yours. Except for car insurance, you won't owe any more on your car. If you finance for four years, and keep your Sonata for ten years, that's six years of no loan payments.
The freedom to do what you want is another big reason that people will choose to buy a 2016 Hyundai Sonata. This is because you are the owner. There are no mile restrictions when you own your car, so you can drive as much as you want. But be warned; more miles will often result in a lower trade-in or resale value. Buying your own car also means that you can add accessories whenever you want, including upgrades to the interior and audio system. After your final car payment, you'll get the title and proof of the lien release, and it's all yours!
When making a decision on the 2016 Hyundai Sonata for sale or lease near Fredericksburg, VA, it's all up to you in regards to how much you want to get out of your car. Whether you prefer the freedom of driving a new car every few years, or the pride in owning your own car, your local Fredericksburg area Hyundai dealer is here for you. Visit our Finance Department and speak with a member of our staff at Pohanka Hyundai in Fredericksburg today.