2016 Hyundai Sonata Hybrid Finance near Glen Allen, VA
Finance a New Hybrid Vehicle Today!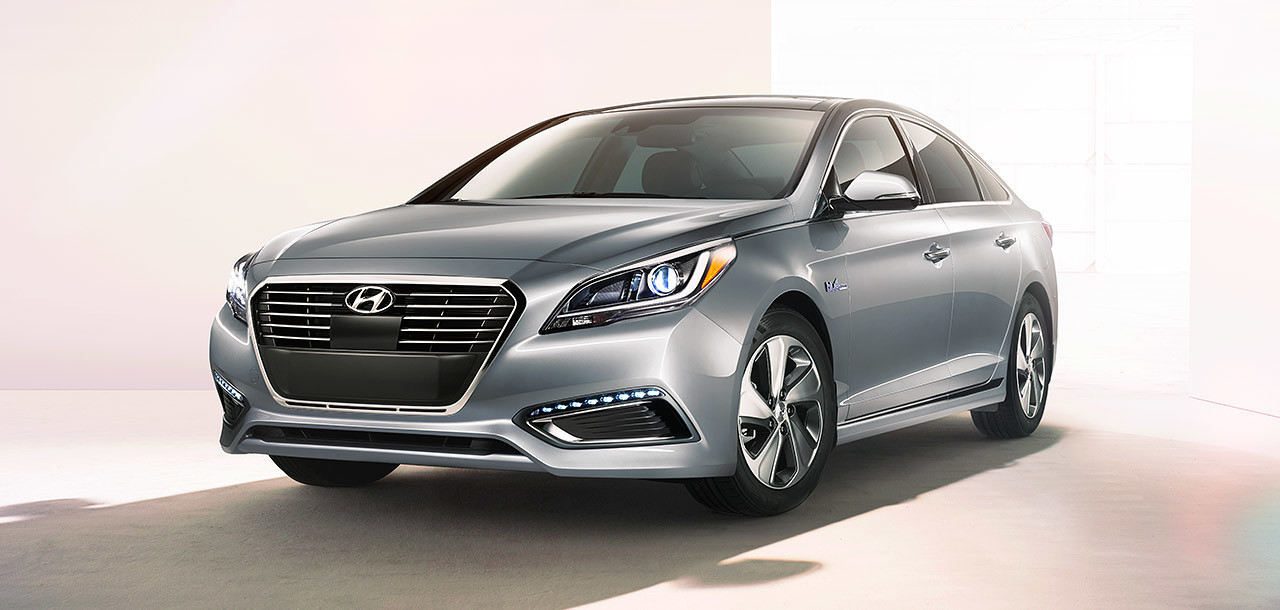 If you're interested in driving home a new Hybrid vehicle, but you aren't sure how you'll be able to finance it, let us help! At Pohanka Hyundai of Fredericksburg, we are offering 2016 Hyundai Sonata Hybrid finance near Glen Allen, VA. Our staff will work with you to find a financial plan that fits you budget, and your lifestyle.
One of the main reasons people purchase Hybrid vehicles is for the excellent gas mileage, and the 2016 Hyundai Sonata Hybrid gets an estimated 44 highway MPG1. On top of fuel efficiency, you also want your new Hybrid to be stylish and full of premium features. The exterior boasts a larger front grille, a unique front bumper, distinctive headlight graphics and wheel designs to set it apart from the crowd. The rear features an aerodynamic bumper and a distinctive tail light design. There's also the hands-free trunk and 60/40 split rear seats that provide an abundance of cargo space for all your gear.
Once you open the door of the 2016 Sonata Hybrid, you'll be greeted by a range of class-above features. You can enjoy available leather seating surfaces, a panoramic sunroof, heated and ventilated seats, a premium audio system, a heated steering wheel, Apple CarPlayTM and Android AutoTM and so much more. There are also safety features like the Rearview Camera, Lane Departure Warning2, Forward Collision Warning3, and Smart Cruise Control with stop/start capability4.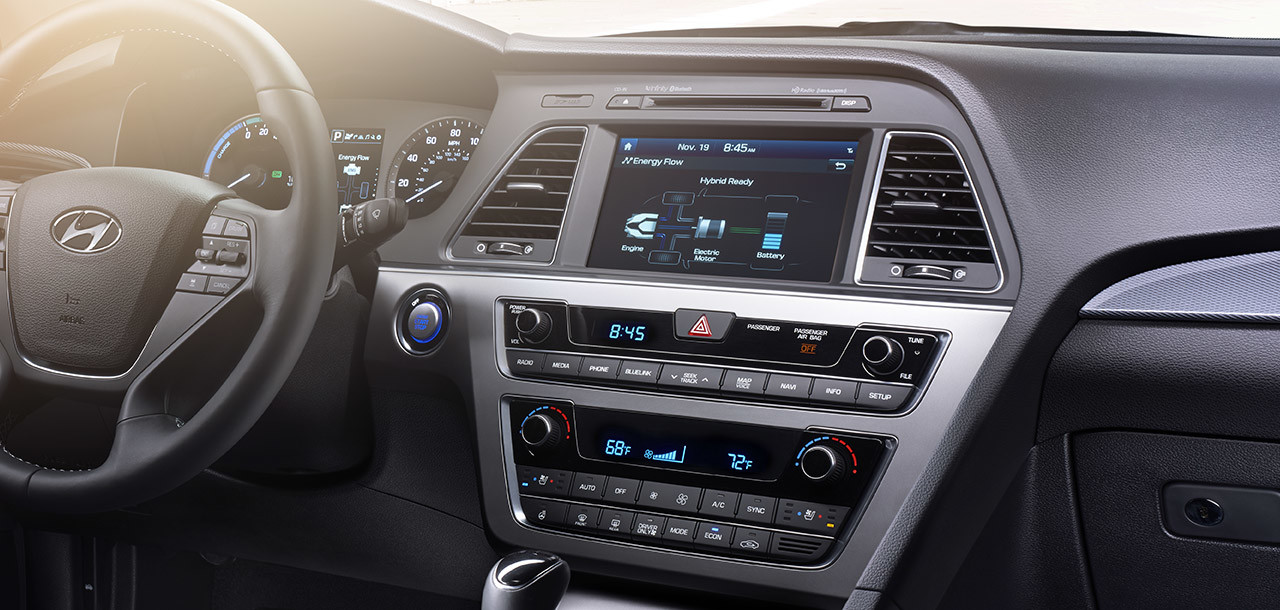 To get your hands on this all-new Hybrid, visit Pohanka Hyundai of Fredericksburg today to learn more about our 2016 Hyundai Sonata Hybrid finance near Glen Allen, VA. We offer a variety of Sonata Hybrid incentives that make the buying process easier on your wallet. We also offer specialty finance programs, so if you are a recent college graduate, you could quality of the Hyundai College Grad Program. This program lets you start off your post college career on the right foot with additional incentives on top of our finance offers. We also are offering our Military Program to active or retired military personnel to show our support and appreciation with an added financial bonus.
If you don't qualify for either of these programs, let our Finance Department see if you qualify for an auto loan. To save time our dealership, you can also fill out our online finance application. Just enter in the vehicle information of the 2016 Sonata Hybrid as well as your personal information, and as soon as you're approved, we'll contact you. And don't worry if your credit is less than perfect – you can fill out our three step pre-approval finance application so you know exactly what you qualify for, putting you one step closer to driving home in the Sonata Hybrid.
When you're ready to get the purchasing process started, visit Pohanka Hyundai of Fredericksburg. We are offering 2016 Hyundai Sonata Hybrid finance near Glen Allen, VA, for those needing a little help financing this all-new Hybrid. Stop in today to take the Sonata Hybrid for a test drive.
1 HMA internal estimate.
2 Lane Departure Warning will not work under all circumstances. It functions when it is able to detect painted lane markings. It cannot function if the lane markings cannot be seen clearly, if the lines are faded, or during dusk without headlights on, with snow, rain, sleet, dust, leaves or standing water on road, sudden changes in brightness such as shadows, tunnel exits/entrances, low sunlight angle causing reflections, multiple lane markings or criss-crossed lines, tar crack sealer and cracked or broken road surfaces. It also may not function on very rough roads, when walls, curbs or concrete barriers are close by, or if following another car too closely. Since it "sees" the lane markings using a camera in the upper windshield area, it is imperative this area be clear and free of blockage such as stickers, dirt, snow, tinting material, markings and labels. Avoid putting objects on the dashboard that may reflect light or images onto the system camera area.
3 The Forward Collision Warning System is intended to be a supplement to safe driving practices. The system is not designed to detect certain stationary objects such as trees or poles, and may not detect all vehicles under certain conditions. The system does not provide a braking function. The driver is responsible for being attentive and maintaining control of the vehicle, and should not wait for the system's alerts before braking as there may not be sufficient time to brake safely.
4 Smart Cruise Control with stop/start capability is not a collision avoidance or warning device. Smart Cruise Control is for highway use only and should not be used in poor weather, heavy or varying traffic, or on winding or slippery roads. Driver remains responsible to slow or stop the vehicle to avoid a collision.