2016 Hyundai Sonata Hybrid For Sale in Fredericksburg, VA
Test Drive the 2016 Sonata Hybrid Today!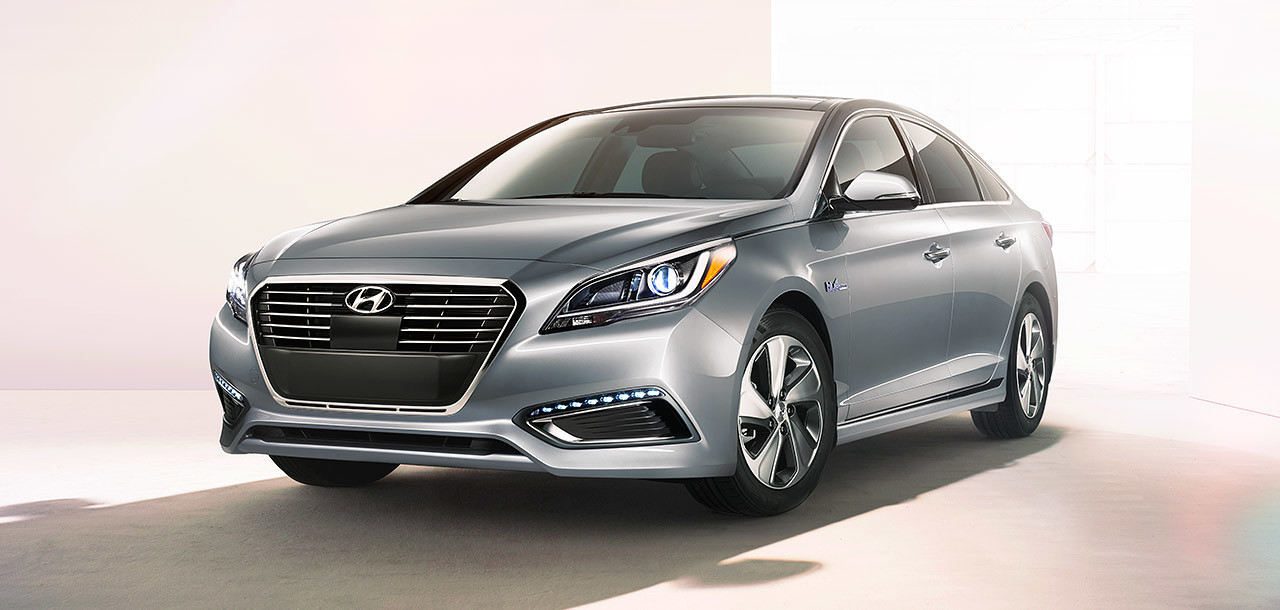 Ready for the next new thing in Hybrid cars? Hyundai has announced the all-new 2016 Hyundai Sonata Hybrid for sale in Fredericksburg, VA, which will hit dealership showrooms in early spring of 2015. This new Hybrid gives drivers enhanced fuel efficiency, and a variety of upgraded exterior, interior, and safety features.
For the best in efficient power, the 2016 Hyundai Sonata Hybrid switches seamlessly between a gasoline engine and an electric motor. The engine is a newly redesigned 2.0L 4-cylinder that runs on regular gasoline and offers Gasoline Direct Injection for smooth acceleration and efficient cruising. The gasoline engine delivers the main energy charge for the lithium polymer batteries, while the regenerative braking system captures the energy created during braking and converts it into electricity to help recharge the Sonata Hybrid's lithium polymer batteries.
This system comes with many benefits, one being a smooth, efficient driving experience both locally and when cruising for long distances. Another great benefit is this all-new Hybrid delivers 193 net horsepower and up to an estimated 44 MPG highway1 so you can keep the gas pump in your rearview mirror.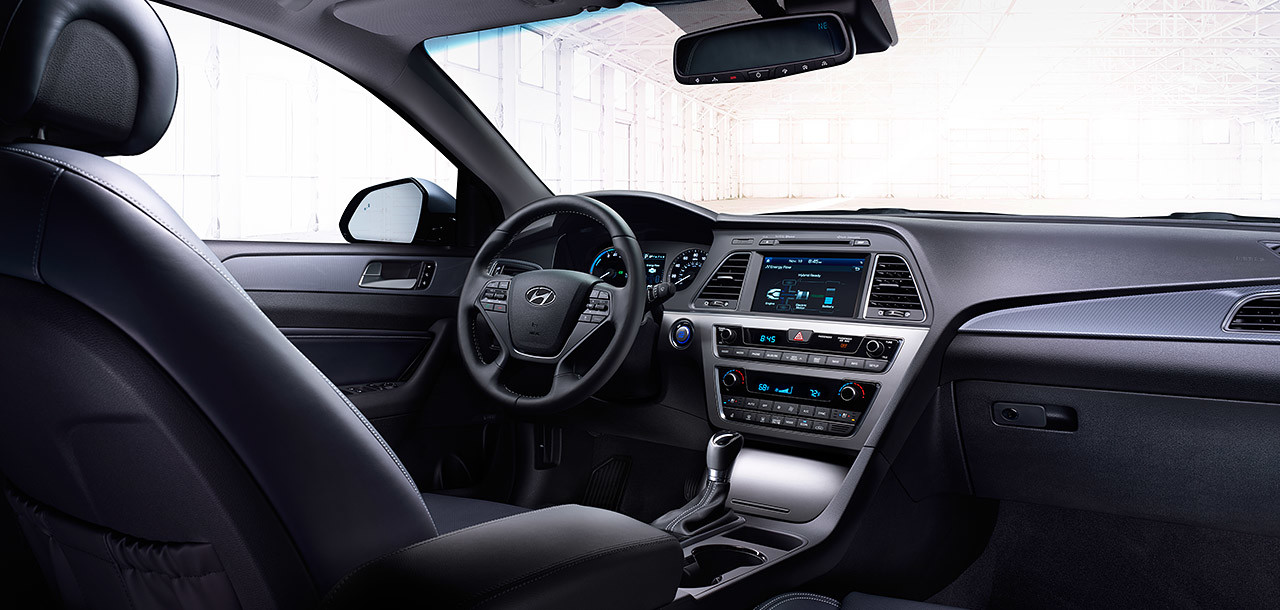 The 2016 Sonata Hybrid for sale in Fredericksburg, VA, is not only great on gas, it's also big on style. The exterior features a larger front grille design, a unique front bumper, distinct headlight graphics and wheel designs to set it apart from the crowd. The rear offers an aerodynamic bumper with eye-catching tail lights and lower valance designs. Other great exterior enhancements are 16-inch alloy wheels, chrome door handles and window trim, side mirror-mounted turn signal indicators, hands-free smart trunk, automatic headlight control, and much more.
The already spacious interior of the 2016 Sonata Hybrid is made even better, and has more total interior volume than other Hybrids in its class. This is because Hyundai has hidden the hybrid battery pack under the flat trunk floor, which increases the usability of this cargo space. The Sonata Hybrid also has available 60/40 split-folding rear seats that offer even more convenience. Other great features available in the interior of this all-new Hybrid are an Infinity® Premium Audio System, leather seats, a panoramic sunroof, Apple CarPlayTM and Android AutoTM, ventilated front seats, heated steering wheel, and a variety of other great features.
The Sonata Hybrid boasts available safety features that are both impressive and extensive to produce a confident ride every time. To assist when reversing, the Rearview Camera at the end of your Sonata Hybrid transmits an image of the area behind you on the touchscreen display. Forward Collision Warning2 uses a forward-facing camera that determines the speed of your vehicle in relation to the vehicle ahead of you and provides an audible warning to alert you of a potential collision. Other available features include Lane Departure Warning3, Rear Parking Assistance System, Automatic High Beam Assist, and more.
To be one of the first to check out all the great things the 2016 Hyundai Sonata Hybrid for sale in Fredericksburg, VA, has to offer, visit Pohanka Hyundai of Fredericksburg today! We are located at 5200-A Jefferson Davis, Fredericksburg, VA, 22408.
1 HMA internal estimate.
2 The Forward Collision Warning System is intended to be a supplement to safe driving practices. The system is not designed to detect certain stationary objects such as trees or poles, and may not detect all vehicles under certain conditions. The system does not provide a braking function. The driver is responsible for being attentive and maintaining control of the vehicle, and should not wait for the system's alerts before braking as there may not be sufficient time to brake safely.
3 Lane Departure Warning will not work under all circumstances. It functions when it is able to detect painted lane markings. It cannot function if the lane markings cannot be seen clearly, if the lines are faded, or during dusk without headlights on, with snow, rain, sleet, dust, leaves or standing water on road, sudden changes in brightness such as shadows, tunnel exits/entrances, low sunlight angle causing reflections, multiple lane markings or criss-crossed lines, tar crack sealer and cracked or broken road surfaces. It also may not function on very rough roads, when walls, curbs or concrete barriers are close by, or if following another car too closely. Since it "sees" the lane markings using a camera in the upper windshield area, it is imperative this area be clear and free of blockage such as stickers, dirt, snow, tinting material, markings and labels. Avoid putting objects on the dashboard that may reflect light or images onto the system camera area.