2016 Hyundai Tucson for Lease near Woodbridge, VA
Start Your 2016 Tucson Leasing Today!
The all-new 2016 Hyundai Tucson is a force to be reckoned with. A sporty, yet sleek, exterior hits the streets with a luxurious interior and cutting-edge technological features. Don't let these mere highlights scare you off, though, because the 2016 Hyundai Tuscon for lease near Woodbridge, VA, can be yours for an incredibly affordable price.
When you test drive the 2016 Hyundai Tucson, you won't want to get out. With an available 8-way adjustable seat and steering-wheel-mounted controls, it'll be hard to leave the comfort and power behind. Thanks to available leasing on the 2016 Tucson, you won't have to. Leasing a car is an alternative route to purchasing one – also, a lot more affordable. When you lease, you're paying for the deprecation value of the vehicle, whereas when you finance a car, you pay toward the entire cost of it. This not only saves you a good amount of money in the long run, it also doesn't tie you to one vehicle.
Leasing gives you options – who doesn't love options? After a normal lease cycle, usually about two years, you're able to lease a newer version of the Hyundai Tucson or purchase the one you've just leased. You're also able to just hand in your keys at the end of the contract, and walk away.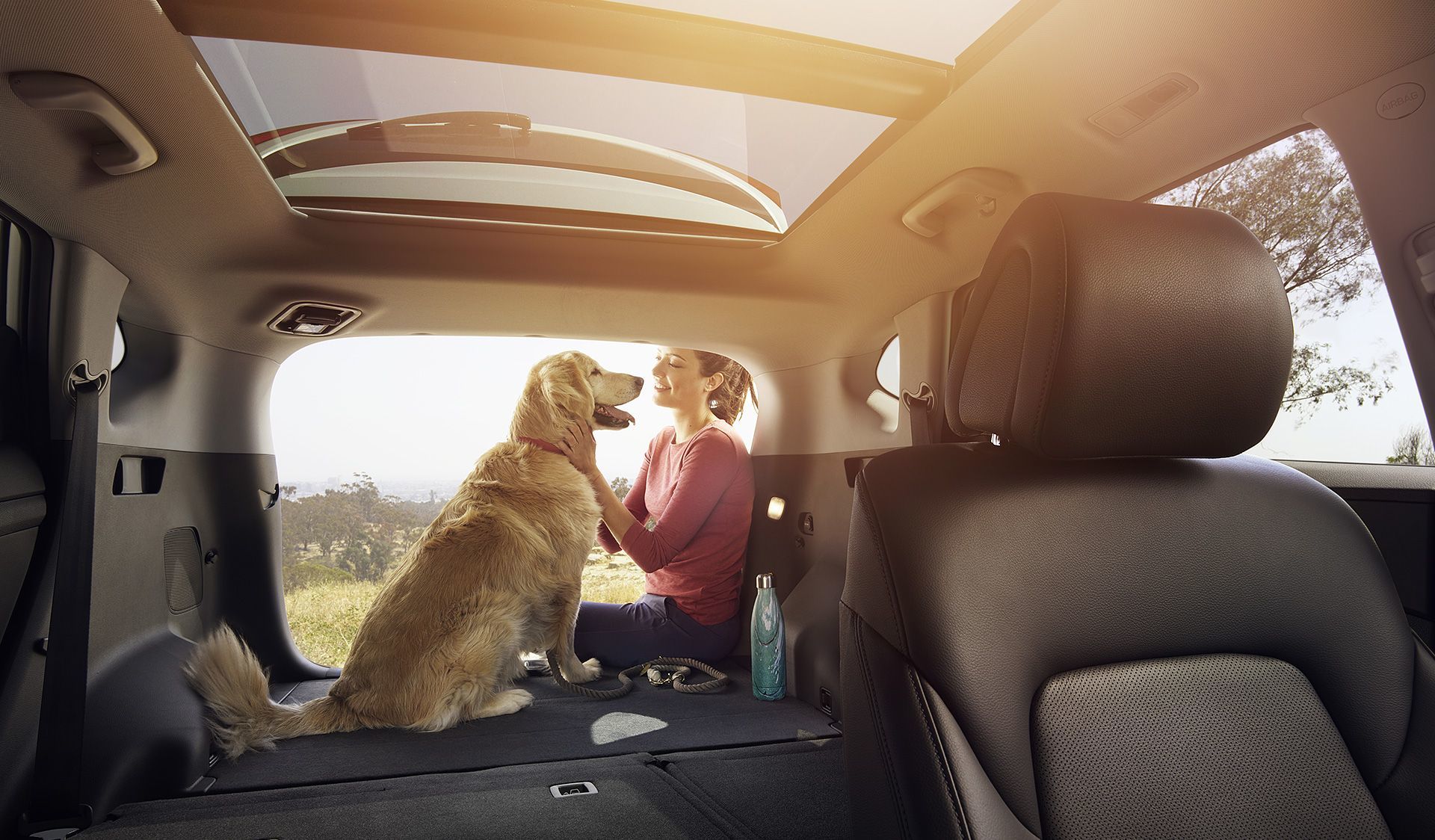 However, it's important to keep in mind of the technicalities included in leasing a car. There's a strict amount of miles you're able to drive while on a lease, and you will be fined for any additional miles over your limit, the condition of the vehicle is taken into account, and also penalties associated if you choose to end a lease early.
The 2016 Hyundai Tucson for lease near Woodbridge, VA, is an incredible option when you're in the market for a new Tucson. The 2016 Tucson offers a lot of features that are hard to pass up – such as its need for speed with an available 175 horsepower and 195 lbs.-ft. of torque. Fold-away heated side mirrors come standard on all models, as does solar control glass and automatic headlights. Let's not forget about space. Various storage compartments are found throughout the Tucson, such as map pockets, center armrest compartment, and rear storage tray for the cargo area. An available 61.9 cubic feet of rear cargo space is yours to occupy as you please – throw in some snow skis for a weekend trip at Snowshoe Mountain or a kayak for adventures at Leesylvania State Park.
A 5- to 8-inch touchscreen awaits your fingertips as you look up directions on the available navigation system, and also stream music through the available apps such as Pandora®, SoundHound, and SiriusXM® Satellite Radio1. Or, you can even dabble into Yelp, search for nearby businesses, such as movie theaters and gas stations, view live traffic, check the weather, and even keep tabs on current stocks. There's almost nothing you can't do while in the 2016 Tucson.
Don't let the price tag of a brand new car deter you from having it as an option. The 2016 Hyundai Tucson for lease near Woodbridge, VA, offers an excellent alternative to buying. When you come into Pohanka Hyundai, located at 5200-A Jefferson Davis in Fredericksburg, you can talk to one of our Finance Department associates for more information about leasing a 2016 Hyundai Tucson and even test drive one, too!
1. 90-day complimentary subscription.