Bad Credit Car Loans near Alexandria, VA

Sales Hours
540-684-6275
| | |
| --- | --- |
| Monday | 9:00 am - 7:00 pm |
| Tuesday | 9:00 am - 7:00 pm |
| Wednesday | 9:00 am - 7:00 pm |
| Thursday | 9:00 am - 7:00 pm |
| Friday | 9:00 am - 7:00 pm |
| Saturday | 9:00 am - 6:00 pm |
| Sunday | Closed |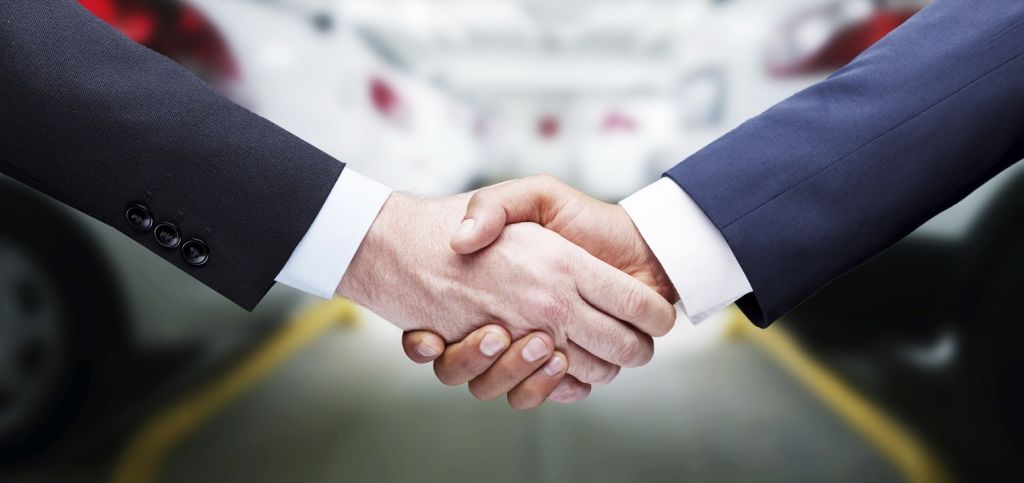 If you have poor credit, then you might be under the impression that getting approved for a car loan is virtually impossible. While you might get turned away at other dealerships, this won't be the case at Pohanka Hyundai of Fredericksburg since we offer bad credit auto loans. To learn more about how this type of plan works, give our Finance Department a call to speak with one of our experts.
Bad Credit? No Problem!
Regardless of the reason for your less-than-stellar credit history, we're here to focus on the present by approving you for financing. During a consultation with a member of our staff, we'll review your finances to determine what you can afford to spend each month in vehicle installments and how long your contract should last. In the end, you'll walk away with an agreement that enables you to pay off your new-to-you set of wheels at a pace that works with your lifestyle. The benefit to this is that as you make your regular payments, you'll gradually see your credit improve over time, making it easier to gain more favorable terms for your next purchase.
Financing Tools
A good way to facilitate your time at the dealership is to take advantage of the various resources provided for your convenience on our website. Depending on your circumstances, you might not be sure what your monthly budget can accommodate for a car installment. Thankfully, our Payment Calculator can assist! To discover your ideal rate, just plug some numbers into the required fields and you'll be able to browse our inventory with greater confidence. To further increase your purchasing power, check out our Value Your Trade tool, as this resource will reveal what an unwanted set of wheels could be worth.
Research Your Options
Before wrapping things up, let's have some fun and explore the multitude of vehicles available at the dealership. Near the top of your screen, you'll see menus for both our new and pre-owned models; however, we recommend starting with the latter since these are typically more affordable for individuals with poor credit. Although these rides have had a previous owner or two, they still have a whole lot to offer. In addition to many fan-favorite Hyundai vehicles, we also often carry models from Nissan, Honda, Toyota, and more, as well as high-quality certified and one-owner cars. It shouldn't take long for you to find a few likely contenders for your next set of wheels!
Our bad credit car loans near Alexandria, VA, could be the solution you've long been seeking. Get the full story by visiting Pohanka Hyundai of Fredericksburg and speaking with our staff. Before you know it, you'll be holding the keys to a vehicle you can be proud of.
Testimonials
GOOGLE
3-14-2020
GOOGLE
3-13-2020
GOOGLE
3-10-2020
GOOGLE
3-9-2020
GOOGLE
3-9-2020
GOOGLE
3-8-2020
GOOGLE
3-7-2020
GOOGLE
3-6-2020
GOOGLE
3-5-2020
GOOGLE
3-3-2020
GOOGLE
2-29-2020
GOOGLE
2-29-2020
GOOGLE
2-27-2020
GOOGLE
2-27-2020
GOOGLE
2-26-2020
GOOGLE
2-22-2020
GOOGLE
2-21-2020
GOOGLE
2-20-2020
GOOGLE
2-19-2020
GOOGLE
2-18-2020
GOOGLE
2-18-2020
GOOGLE
2-18-2020
GOOGLE
2-13-2020
GOOGLE
2-12-2020
GOOGLE
2-12-2020
GOOGLE
2-9-2020
GOOGLE
2-6-2020
GOOGLE
2-6-2020
GOOGLE
2-6-2020
GOOGLE
2-4-2020
GOOGLE
2-3-2020
GOOGLE
1-30-2020
GOOGLE
1-28-2020
GOOGLE
1-28-2020
GOOGLE
1-27-2020
GOOGLE
1-24-2020
GOOGLE
1-24-2020
GOOGLE
1-24-2020
GOOGLE
1-23-2020
Good experience
CARS
1-21-2020
GOOGLE
1-15-2020
GOOGLE
1-11-2020
GOOGLE
1-6-2020
GOOGLE
1-6-2020
Read More