Battery Sales and Service near Manassas, VA

Make Our Service Department Your Next Stop!
There's no worse feeling as a driver than when you go to turn the key in the ignition or hit the Engine Start/Stop button, only to hear the motor struggling to turn over. A dead battery can leave you stranded at the worst possible time. To avoid this kind of situation, bring your car, crossover, SUV, or truck in for battery sales and service near Manassas, VA, at Pohanka Hyundai of Fredericksburg.
If you can't remember the last time you had your battery changed, it's probably time to get that taken care of. The battery of your vehicle not only starts it up, but also runs all the electrical accessories in your car. A short burst of energy is required for your vehicle to start up, though the battery continues to power the lights, radio, and many other features after that. If you notice that it's taking longer for your vehicle to start, a dead battery is likely in your future. Long periods of inactivity shorten the life of your car battery, and short trips that last only 20-30 minutes can also be a factor in how long the battery will last.
Most of the time, a battery is completely maintenance free. It does the job every single time, but it will eventually need to be replaced. So, what are some of the symptoms that you'll need a new one? As mentioned above, the first factor is age, as batteries commonly have a lifespan of about three years. By simply popping the hood and inspecting the battery, you'll also be able to observe its condition and see how it looks. If you notice some white residue near the battery terminals, this could indicate a leak, and should be taken care of immediately. The smell of rotten eggs coming from the battery is also a sign that the battery is leaking and should be replaced.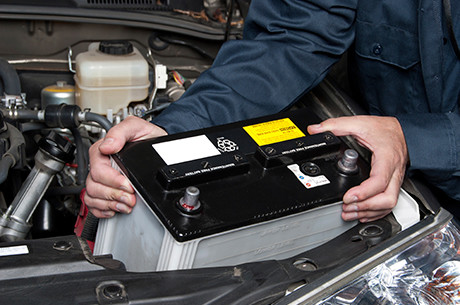 When you need battery sales and service near Manassas, VA, Pohanka Hyundai of Fredericksburg should be your next stop. With extended service hours and no-appointment scheduling, we're here when you need us most. In addition to testing and replacing batteries, we also offer tire, brake, and oil change service to keep you safe and sound out on the road. We offer service specials and help you save even more hard-earned cash with service coupons that cover every aspect of your vehicle.
Don't wait until it's too late to take advantage of our battery sales and service near Manassas, VA, at Pohanka Hyundai of Fredericksburg. Our skilled technicians and extended service hours assure that we'll get you in and out and back on the road as fast as possible. Visit our Service Department at 5200-A Jefferson Davis in Fredericksburg, VA.