Car Lease Options in Fredericksburg, VA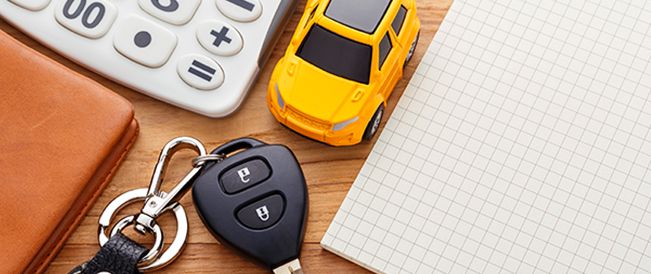 Though financing the purchase a vehicle is how most motorists elect to get behind the wheel, this option might not be ideal for everyone. For instance, those shopping on a budget or seeking a short-term solution might find this route to be too expensive or constricting. Thankfully, Pohanka Hyundai of Fredericksburg is here to assist with our exceptional car lease options! We'd be happy to fill you in on all of the benefits of this avenue, so give us a call at 540-684-6275 to chat today.
Expansive Inventory
Before we get into the nitty gritty of leasing, we wanted to first tell you a bit more about the options available here at the dealership. Boasting a varied lineup of Hyundai models, we should have just what you're looking for. Whether you have your heart set on a lively sedan like the Accent or Elantra, or something a bit more powerful such as the Santa Fe XL, it shouldn't be a challenge to discover a driving option that's just right for you and your family. Feel free to do some browsing online before you visit us for a test drive or two!
How is a Lease Calculated?
If you end up deciding to give leasing a try, you'll have the assistance of our expert Finance Department throughout the entire process. During a no-pressure consultation, we'll help you accurately estimate your yearly mileage total, so your allotment during the lease allows you to drive with confidence. Furthermore, depending on your needs and preferences, we'll decide on a term length that accounts for your budget—typically, this will be about three years. We'll conclude by taking this information and factoring in the vehicle's depreciation to calculate your low monthly rate!
Post-Lease Options
As opposed to financing, you have a variety of paths at your disposal once a lease comes to an end. With the former, you simply gain ownership over the car and can keep it for as long as you please. On the other hand, after a leasing contract expires, you have to return the ride to the dealership. However, this also means that you can choose to keep leasing by either taking home the latest iteration of your current vehicle or another model altogether. If you've really fallen head over heels, we also allow you to purchase your current set of wheels for its adjusted value. Of course, if you'd prefer to pursue other options, you may simply return the keys to us with no questions asked. It's really that easy!
By stopping into Pohanka Hyundai of Fredericksburg during our business hours, you can learn all about our car lease options in Fredericksburg, VA. Just sit down with one of our staff members and we'll bring you up to speed! Before long, you'll be driving away in an outstanding ride.
Sales Hours
540-684-6275
| | |
| --- | --- |
| Monday | 9:00 am - 7:00 pm |
| Tuesday | 9:00 am - 7:00 pm |
| Wednesday | 9:00 am - 7:00 pm |
| Thursday | 9:00 am - 7:00 pm |
| Friday | 9:00 am - 7:00 pm |
| Saturday | 9:00 am - 6:00 pm |
| Sunday | Closed |
Testimonials
GOOGLE
3-14-2020
GOOGLE
3-13-2020
GOOGLE
3-10-2020
GOOGLE
3-9-2020
GOOGLE
3-9-2020
GOOGLE
3-8-2020
GOOGLE
3-7-2020
GOOGLE
3-6-2020
GOOGLE
3-5-2020
GOOGLE
3-3-2020
GOOGLE
2-29-2020
GOOGLE
2-29-2020
GOOGLE
2-27-2020
GOOGLE
2-27-2020
GOOGLE
2-26-2020
GOOGLE
2-22-2020
GOOGLE
2-21-2020
GOOGLE
2-20-2020
GOOGLE
2-19-2020
GOOGLE
2-18-2020
GOOGLE
2-18-2020
GOOGLE
2-18-2020
GOOGLE
2-13-2020
GOOGLE
2-12-2020
GOOGLE
2-12-2020
GOOGLE
2-9-2020
GOOGLE
2-6-2020
GOOGLE
2-6-2020
GOOGLE
2-6-2020
GOOGLE
2-4-2020
GOOGLE
2-3-2020
GOOGLE
1-30-2020
GOOGLE
1-28-2020
GOOGLE
1-28-2020
GOOGLE
1-27-2020
GOOGLE
1-24-2020
GOOGLE
1-24-2020
GOOGLE
1-24-2020
GOOGLE
1-23-2020
Good experience
CARS
1-21-2020
GOOGLE
1-15-2020
GOOGLE
1-11-2020
GOOGLE
1-6-2020
GOOGLE
1-6-2020
Read More