Collision Repair in Washington, DC
We're There for You When You Need it Most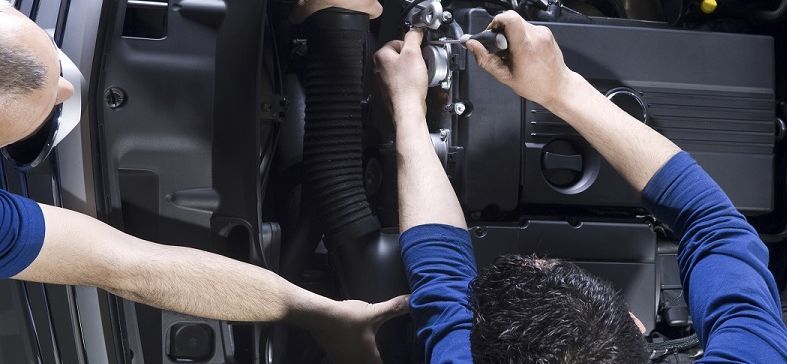 After you experience an accident, there is so much going through your mind that you don't have time to think of how you can fix all the damages that need to be addressed on your car. There is an easy solution with collision repair in Washington, DC. Here at Pohanka Hyundai of Fredericksburg, we have partnered with Caliber Collision Centers to provide you with full body work services and cosmetic detailing on your car. Using the latest, state-of-the-art equipment, you'll have your car back parked in your driveway in no time when you bring it into Caliber Collision Centers!
They provide our customers with a number of services here at Caliber Collision Centers and have maintained relationships with numerous insurance companies. From smaller cosmetic procedures like auto glass and dent repair, to a complete full-body service, we do it all. If you find yourself in need of emergency assistance, they provide 24/7 customer service, so you can contact us at any time of day or night. You can call them right after your accident to schedule an appointment for your car to be estimated and worked on. If you need towing assistance, they'll be right there and take your car straight to the Washington, DC, location. They'll then work with your insurance provider to set you up with one of our rental cars to use while your car is being worked on.
Once you bring your car in or have it towed, their experts will estimate the damages on your vehicle. Using an innovative computer database, they can accurately estimate your car and give you all the numbers right then and there, so when it's time to pick up your car after it's been worked on, you won't be blindsided with extra fees. Then, thier mechanics will get to work on your vehicle's collision repair in Washington, DC.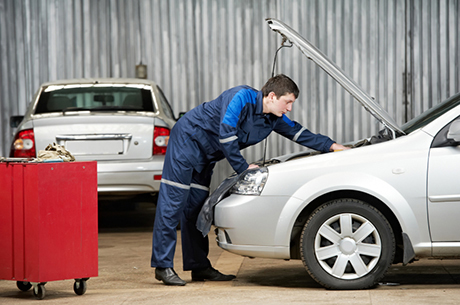 During the repair process, they like to keep our customers updated and informed of progress and if any new issues arise at Caliber Collisions Center. They will contact you and update you on the state of your car and let you know when it will be ready to pick up. They will send you a delivery reminder through email, text, or phone to give you a head's up on when your car is ready to take home!
When you come pick up your vehicle, you'll be able to take it for a test drive, so you can see how everything is running firsthand before bringing it back to your driveway. They are so confident that you'll be satisfied with their work, they'll provide our customers with a lifetime warranty*. However, if you run into any issues after your repair work, you can bring it there and we will fix the problem straight away.
Pohanka Hyundai of Fredericksburg trusts Caliber Collisions Center to give you top-quality service. Stop by one of their convenient locations for collision repair in Washington, DC, today!
*See Caliber Collision Centers for details.