Do I Need to Change the Transmission Fluid in My Hyundai?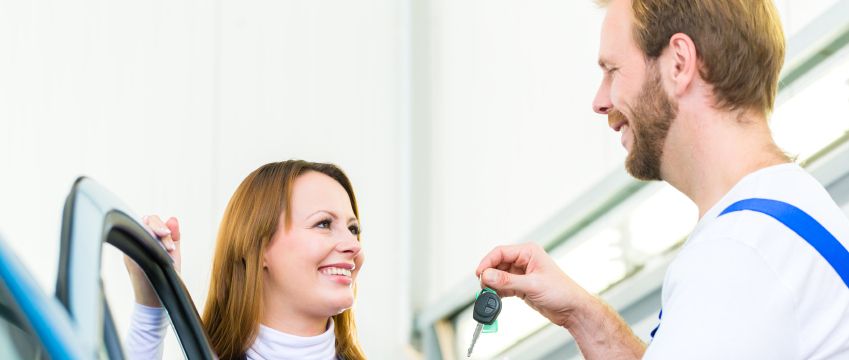 If you just purchased a new vehicle, one of the facts you probably know better than anyone else is how great it feels to have a car that's running at its peak condition. At Pohanka Hyundai of Fredericksburg, we want to assist you in making sure that it stays this way for a very long time. One of the best ways to ensure this is by staying on top of all the important maintenance yours might need. Today, we want to remind you of regularly replacing your transmission fluid.
Transmission Fluid
Whether you have a manual or an automatic vehicle, you will find yourself using the shift knob to take control of your ride. This action guides your transmission—the piece that converts the energy from your engine into your actual movement and direction. This isn't just one piece, but a machine of its own right, with many moving parts. Transmission fluid acts as a lubricant to cool, clean, and assist all of these different components in working in conjunction with one another. If you don't properly care for your transmission, it could manifest in some fairly obvious performance issues.
When Should I Change My Transmission Fluid?
First of all, we would always recommend being proactive about caring for your vehicle, which means that hopefully you won't ever have to experience any of these symptoms. If you want to ensure that yours is running consistently and smoothly, we would suggest visiting every 30,000 to 60,000 miles. For more of an exact estimate, just check the advice listed in your Owner's Manual. If yours is starting to desperately need replacing, you may start to hear strange noises from your transmission. You also might start to notice issues when you change gears, such as surging, delay of movement, and even slipping. All of these suggest that your transmission isn't running as efficiently as you'd like it to be.
Service
The best way to stay safe and keep your vehicle happy is simply to stop by Pohanka Hyundai of Fredericksburg for regular service! Our service bay is open six days a week and doesn't even require you to make an appointment before coming in. Of course, if you want to make sure that you're seen immediately, we would recommend scheduling online. Then, you'll be able to kick back and relax while we get to work updating your ride. We'll not only replace your transmission fluid, but take a quick look at your other fluid levels, battery, air filters, and engine while we have your hood popped. That way you can take care of multiple things at once if necessary.
Do I need to change the transmission fluid in my Hyundai? If you've been asking yourself this question, the answer is a definitive "yes"! Keep yours running as optimally as possible by visiting Pohanka Hyundai of Fredericksburg during our convenient hours.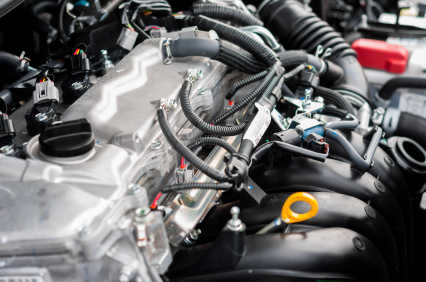 Service Hours
540-684-6279
| | |
| --- | --- |
| Monday | 6:00 am - 7:00 pm |
| Tuesday | 6:00 am - 7:00 pm |
| Wednesday | 6:00 am - 7:00 pm |
| Thursday | 6:00 am - 7:00 pm |
| Friday | 6:00 am - 7:00 pm |
| Saturday | 6:00 am - 7:00 pm |
| Sunday | Closed |
Testimonials
GOOGLE
8-10-2020
GOOGLE
8-10-2020
GOOGLE
8-10-2020
GOOGLE
8-10-2020
GOOGLE
8-10-2020
GOOGLE
8-10-2020
GOOGLE
8-10-2020
GOOGLE
8-6-2020
YELP
8-4-2020
GOOGLE
8-4-2020
GOOGLE
8-4-2020
GOOGLE
8-4-2020
GOOGLE
8-3-2020
GOOGLE
8-3-2020
YELP
8-3-2020
GOOGLE
8-1-2020
YELP
7-31-2020
GOOGLE
7-31-2020
GOOGLE
7-31-2020
GOOGLE
7-31-2020
GOOGLE
7-28-2020
GOOGLE
7-27-2020
GOOGLE
7-27-2020
GOOGLE
7-27-2020
GOOGLE
7-27-2020
YELP
7-27-2020
GOOGLE
7-27-2020
YELP
7-25-2020
GOOGLE
7-24-2020
GOOGLE
7-24-2020
GOOGLE
7-23-2020
YELP
7-17-2020
GOOGLE
7-16-2020
GOOGLE
7-16-2020
GOOGLE
7-16-2020
GOOGLE
7-16-2020
GOOGLE
7-16-2020
GOOGLE
7-16-2020
YELP
7-16-2020
GOOGLE
7-16-2020
GOOGLE
7-16-2020
YELP
7-16-2020
GOOGLE
7-16-2020
YAHOO
7-16-2020
GOOGLE
7-10-2020
Read More