How Often Should I Get My Brakes Checked?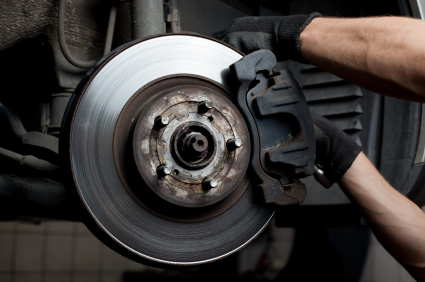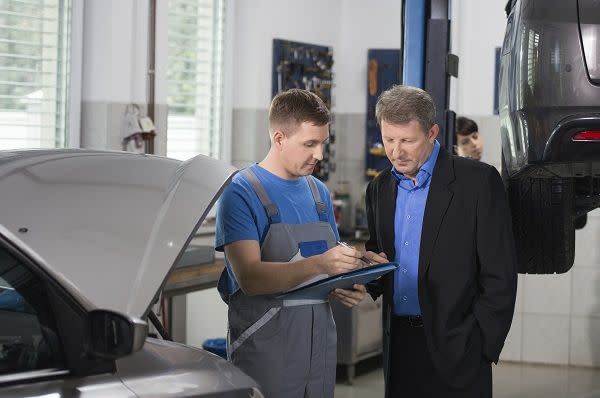 With the influx of safety systems on the market, it might be easy to forget the most important preventative feature that your car has in its arsenal. That is why we at Pohanka Hyundai of Fredericksburg are here to remind you how important it is to get your brake pads checked on every once in a while. The last thing you want is to find yourself in a predicament due to faulty brakes. Swing by our location at 5200-A Jefferson Davis in Fredericksburg, VA, as soon as possible!
Timeline
Making sure that you adhere to the strict time frame associated with brake changes is pertinent to the safety of yourself and drivers around you. Without an optimal set, you can be subject to loss of traction during the inclement weather that we experience year round. Your driving style and vehicle that you own play a huge role in the degradation rate of your current set. If you like to drive at high speeds, then you might be subject to faster erosion because you are putting them to the test! That is exactly why our expertly-trained technicians recommend that you stop by our Service Department every 12,000 miles to get a better idea of how much longer they have moving forward. This is because brakes can last anywhere from 25,000 to 75,000 miles, so this will give everyone a better idea of when you should come back.
Warning Signals
It is always best to stop by before any red flags pop up, but we understand that it might be difficult to determine when that time is. That is why we are going to give you an idea of the warnings that are associated with your brakes failing so you notice the situation at hand and pay a visit to our service bay as soon as possible. First and foremost, if you start to notice a grinding noise when you apply your brakes, then that is an obvious sign that you are long overdue for a replacement because that means that they have worn down to the metal. Another thing to be cautious of is if you have to press down on the pedal harder because that signifies they simply aren't working as well as they used to.
Group Your Services
We at Pohanka Hyundai of Fredericksburg understand that it might be a bit tedious coming to our location multiple times per year to get your regular maintenance completed. That is why we suggest grouping some of your services together to save you some time! Things like oil changes, wiper replacements, battery checks, and tire rotations can be completed in no time at all so you can get back to what matters most. We also recommend that you take a look at our Specials when you get the chance because they will help you save some cash!
We hope we have answered your question of, "how often should i get my brakes checked?" Now, all that's left to do is make your way down to Pohanka Hyundai of Fredericksburg! We have accommodating business hours for your convenience.
Service Hours
540-684-6279
| | |
| --- | --- |
| Monday | 6:00 am - 7:00 pm |
| Tuesday | 6:00 am - 7:00 pm |
| Wednesday | 6:00 am - 7:00 pm |
| Thursday | 6:00 am - 7:00 pm |
| Friday | 6:00 am - 7:00 pm |
| Saturday | 6:00 am - 7:00 pm |
| Sunday | Closed |
Testimonials
GOOGLE
6-28-2020
YELP
6-26-2020
GOOGLE
6-26-2020
GOOGLE
6-26-2020
GOOGLE
6-26-2020
GOOGLE
6-26-2020
GOOGLE
6-26-2020
GOOGLE
6-23-2020
GOOGLE
6-20-2020
YAHOO
6-13-2020
YELP
6-13-2020
GOOGLE
6-12-2020
GOOGLE
6-12-2020
GOOGLE
6-12-2020
GOOGLE
6-9-2020
GOOGLE
6-8-2020
GOOGLE
6-5-2020
GOOGLE
6-5-2020
GOOGLE
6-5-2020
GOOGLE
6-5-2020
GOOGLE
6-5-2020
GOOGLE
6-2-2020
GOOGLE
5-31-2020
GOOGLE
5-28-2020
GOOGLE
5-28-2020
GOOGLE
5-27-2020
GOOGLE
5-27-2020
GOOGLE
5-27-2020
GOOGLE
5-14-2020
GOOGLE
5-8-2020
GOOGLE
5-8-2020
YELP
5-2-2020
GOOGLE
5-2-2020
GOOGLE
5-1-2020
GOOGLE
4-29-2020
YELP
4-27-2020
GOOGLE
4-27-2020
GOOGLE
4-24-2020
GOOGLE
4-23-2020
GOOGLE
4-22-2020
GOOGLE
4-22-2020
GOOGLE
4-22-2020
YELP
4-17-2020
GOOGLE
4-17-2020
YELP
4-17-2020
Read More