Hyundai Tires for Sale near Richmond, VA

Get Your New Tires Today at Pohanka Hyundai!
The tires are one of the most important parts on your Hyundai vehicle, which is why it's important to keep an eye on them. Here at Pohanka Hyundai, we know the importance of tires and their duties, which is why we offer Hyundai tires for sale near Richmond, VA, at an affordable cost.
Everyone knows tires come at a hefty price, which is why we will meet or beat any local advertised tire prices. All you have to do it bring in the competitor coupon and you'll be driving home with new tires in no time. We provide this offer with our customers in mind – ideal to fit any tire budget you may have.
Are you unsure of when you need new tires? There are a few things you can do to keep up to date on your tires' wear and tear. The tread on your tires should never fall below 1/16 of an inch, which you can decipher through a gauge or even an old-fashioned penny. All you have to do is insert Abe's head into the tread, and if his entire head remains visible, your tire doesn't have enough tread – it's that simple. Another way to check if your tires need updating is if there are cracks or cuts in the sidewall, which is easily visible to the naked eye. If there are, this means your tire could be developing a leak, or is even ready to blow out. Lastly, if you feel irregular vibration as you drive, this could potentially mean your tires are misaligned, unbalanced, or your shock absorbers are starting to falter.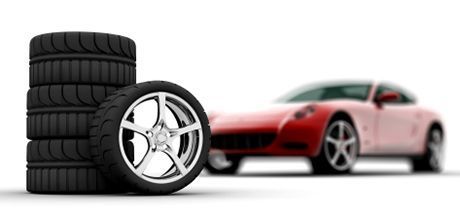 It's always better to be safe than sorry, which is why we offer Hyundai tires for sale near Richmond, VA. No matter what the problem may be, or if you feel unsure about how your tires are doing, please stop in at Pohanka Hyundai. Our Parts Department associates are thoroughly trained and are happy to tend to your tire needs – if you don't know the problem, they will. We are here to assist and aid in providing you with a safe drive home, without the fear of getting a flat tire. We even offer free Wi-Fi internet access, wide screen televisions, and a kid's play area for your little ones as your tires get replaced.
With hundreds of tires in stock and ready to go, all you have to do is show up and you'll be on your way in a timely manner. Our technicians know your car and what's best for it. Become part of the Pohanka family when you stop in today for Hyundai tires for sale near Richmond, VA – a friendly and commodious service await you.