Prepare Your Hyundai Vehicle for Summer Travel in Fredericksburg, VA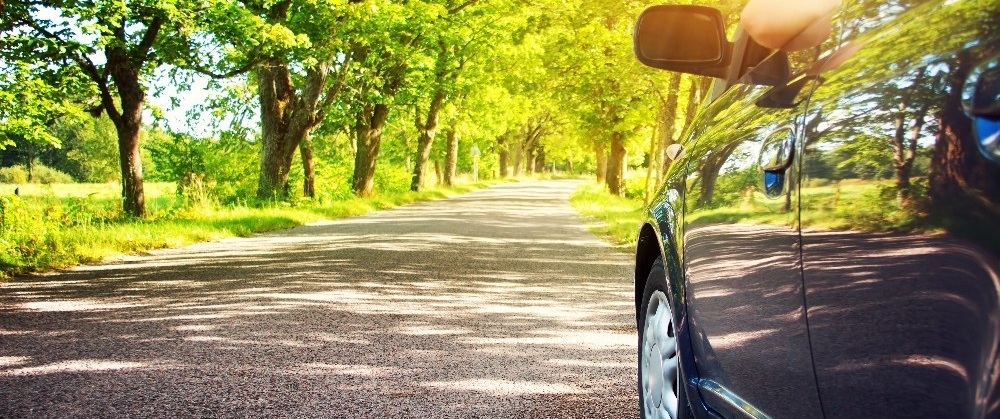 Summer's here! We at Pohanka Hyundai of Fredericksburg have been open during these unprecedented times, but now that other places are reopening, we encourage you to finally hit the road for an extended getaway. Whether you've been on the go this entire time or you're just getting back into the swing of things, we encourage you to get your ride ready for this long-awaited season. To learn how you can do so, continue reading, then contact us if you have any remaining questions.
Cleaning
One particular at-home method to get your car ready for the road is giving it a thorough washing. From every inch of the exterior to the cabin, your vehicle deserves some TLC. Tending to this process is simple and inexpensive when you do it yourself. We first suggest giving the body of your ride a scrub-down, then finish it off with wax for a clean look and to keep abrasive debris away. After that, take to the interior by vacuuming, wiping, and discarding any garbage. Although it's not extensive or pricey, your set of wheels will surely feel new once again!
Service
As we've already said, regardless of whether or not you've been constantly driving during our current situation, it's important to get your vehicle ready for the new months ahead! Another crucial way that you can do this is by keeping up with your regularly scheduled maintenance. That means oil changes, spark plug replacements, cabin air filter switches, and more. We highly recommend referring to your Owner's Manual to get an accurate mileage of each required task, but you can always send us your questions through our Ask a Tech form that's located under our Service dropdown.
Online Resources
If you're busy or are hesitant about bringing your car or SUV into our service bay, there's no need to worry, because we've got you covered with our easily navigable website. We would first like to inform you that we offer service pickup and delivery right at your home for your safety and convenience. It is also important now more than ever to save every cent you can, which is why we urge you to take a look at our service specials and coupons under the aforementioned tab. If you're not seeing what you need, come back soon to see our new selection, as we are constantly updating our discounts!
When you're ready to prepare your Hyundai vehicle for summer travel in Fredericksburg, VA, be sure to let our techs at Pohanka Hyundai of Fredericksburg take one last look!
Service Hours
540-684-6279
| | |
| --- | --- |
| Monday | 6:00 am - 7:00 pm |
| Tuesday | 6:00 am - 7:00 pm |
| Wednesday | 6:00 am - 7:00 pm |
| Thursday | 6:00 am - 7:00 pm |
| Friday | 6:00 am - 7:00 pm |
| Saturday | 6:00 am - 7:00 pm |
| Sunday | Closed |
Testimonials
GOOGLE
8-10-2020
GOOGLE
8-10-2020
GOOGLE
8-10-2020
GOOGLE
8-10-2020
GOOGLE
8-10-2020
GOOGLE
8-10-2020
GOOGLE
8-10-2020
GOOGLE
8-6-2020
YELP
8-4-2020
GOOGLE
8-4-2020
GOOGLE
8-4-2020
GOOGLE
8-4-2020
GOOGLE
8-3-2020
GOOGLE
8-3-2020
YELP
8-3-2020
GOOGLE
8-1-2020
YELP
7-31-2020
GOOGLE
7-31-2020
GOOGLE
7-31-2020
GOOGLE
7-31-2020
GOOGLE
7-28-2020
GOOGLE
7-27-2020
GOOGLE
7-27-2020
GOOGLE
7-27-2020
GOOGLE
7-27-2020
YELP
7-27-2020
GOOGLE
7-27-2020
YELP
7-25-2020
GOOGLE
7-24-2020
GOOGLE
7-24-2020
GOOGLE
7-23-2020
YELP
7-17-2020
GOOGLE
7-16-2020
GOOGLE
7-16-2020
GOOGLE
7-16-2020
GOOGLE
7-16-2020
GOOGLE
7-16-2020
GOOGLE
7-16-2020
YELP
7-16-2020
GOOGLE
7-16-2020
GOOGLE
7-16-2020
YELP
7-16-2020
GOOGLE
7-16-2020
YAHOO
7-16-2020
GOOGLE
7-10-2020
Read More