Tire Rotation Service in Fredericksburg, VA

Can you remember the last time your car's tires were rotated? If you're like many other motorists, then there's a good chance that it's been a quite a while since this service was last performed. Although it might seem like a relatively minor task, a routine tire rotation is absolutely essential in keeping you and your family safe behind the wheel, so be sure to stop into the service bay at Pohanka Hyundai of Fredericksburg if you're overdue.
Service Tools
Before we dive into the nuts and bolts of tire rotations, we'd like to first point out a few key resources at your disposal here on our website. For instance, if you still have a question or two on your mind after reading this overview, feel free to send them our way via the Ask a Tech form. Once we receive your inquiry, we'll forward an answer as soon as possible! Additionally, we make it possible to reserve a timeslot for your upcoming visit with the help of the Schedule Appointment link, so you can choose a date and time that work with your lifestyle. However, these are never required.
Why Should I Rotate My Tires?
So, what makes this routine job so important? Essentially, although all four wheels maintain constant contact with the road below, the ones up front endure more stress than the set in back, which results in them wearing down at a quicker rate. When this goes on for too long without being rectified, you'll end up having to replace your front tires sooner than the back, which can be more expensive in the long run. Furthermore, in the meantime, your ride will be less stable, making it less safe to operate due to the decreased traction and stability of unbalanced tires. Therefore, we recommend that you visit us every six months for this task!
Additional Service Benefits
Since tire rotations are typically performed as part of your vehicle's routine maintenance, we'll gladly bundle this service with an oil change, brake check, and alignment to help you get the most out of your time with us. By allowing us to move things around every few months, we'll not only be able to keep you safe and efficient, but also assist with extending this component's lifespan. Then, once it's time for a replacement set, our Tire Center can help you find a brand that you know and love. Give us a call to hear more about our capabilities!
Pohanka Hyundai of Fredericksburg is here to provide top-notch tire rotation service in Fredericksburg, VA, so don't wait another moment to drop by if you think you're due. Before heading over, browse through our current service specials for some generous deals on tires and more!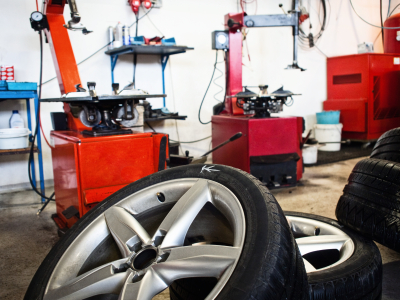 Service Hours
540-684-6279
| | |
| --- | --- |
| Monday | 6:00 am - 5:00 pm |
| Tuesday | 6:00 am - 5:00 pm |
| Wednesday | 6:00 am - 5:00 pm |
| Thursday | 6:00 am - 5:00 pm |
| Friday | 6:00 am - 5:00 pm |
| Saturday | 6:00 am - 5:00 pm |
| Sunday | Closed |
Testimonials
GOOGLE
3-14-2020
GOOGLE
3-13-2020
GOOGLE
3-10-2020
GOOGLE
3-9-2020
GOOGLE
3-9-2020
GOOGLE
3-8-2020
GOOGLE
3-7-2020
GOOGLE
3-6-2020
GOOGLE
3-5-2020
GOOGLE
3-3-2020
GOOGLE
2-29-2020
GOOGLE
2-29-2020
GOOGLE
2-27-2020
GOOGLE
2-27-2020
GOOGLE
2-26-2020
GOOGLE
2-22-2020
GOOGLE
2-21-2020
GOOGLE
2-20-2020
GOOGLE
2-19-2020
GOOGLE
2-18-2020
GOOGLE
2-18-2020
GOOGLE
2-18-2020
GOOGLE
2-13-2020
GOOGLE
2-12-2020
GOOGLE
2-12-2020
GOOGLE
2-9-2020
GOOGLE
2-6-2020
GOOGLE
2-6-2020
GOOGLE
2-6-2020
GOOGLE
2-4-2020
GOOGLE
2-3-2020
GOOGLE
1-30-2020
GOOGLE
1-28-2020
GOOGLE
1-28-2020
GOOGLE
1-27-2020
GOOGLE
1-24-2020
GOOGLE
1-24-2020
GOOGLE
1-24-2020
GOOGLE
1-23-2020
Good experience
CARS
1-21-2020
GOOGLE
1-15-2020
GOOGLE
1-11-2020
GOOGLE
1-6-2020
GOOGLE
1-6-2020
Read More