Windshield Wiper Replacement Service near Richmond, VA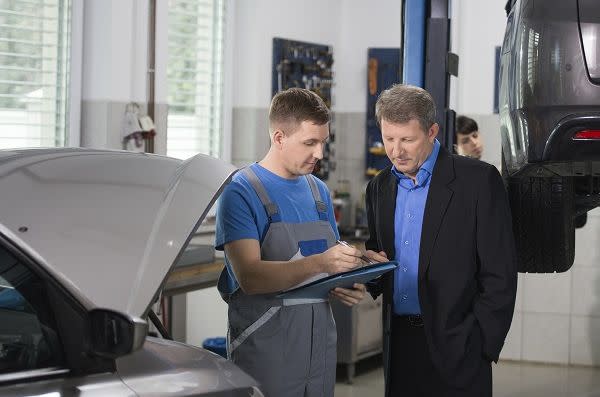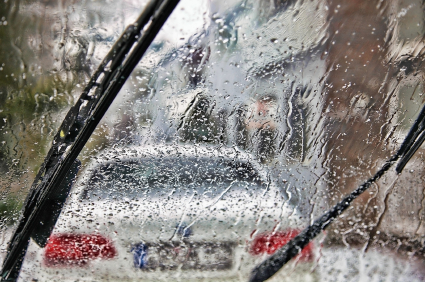 Does your windshield remain streaky or obscured when it rains, even when you have the wipers engaged? If this is the case, then you're likely due for a replacement set. Although this might seem like a minor inconvenience that doesn't pose an imminent threat, poor visibility is never a good thing. Therefore, be sure to get those new wipers installed by the expert technicians at Pohanka Hyundai of Fredericksburg, so nothing takes you by surprise on the open road!
How Do Windshield Wipers Wear Down?
For some, it comes as a shock that they need to replace their windshield wipers every now and then. However, when you consider that these components have to clear away rain, snow, ice, and anything else that lands on your windshield, it shouldn't be too surprising that they wear out. Additionally, extreme temperatures, particularly in winter, can harm the rubber material, resulting in cracks that limit how well the wipers can perform their job. A few indications of aging wipers are streaks on the glass, a harsh squeaking when they're engaged, and any signs of physical damage.
Tools & Resources
Before you swing by the dealership for a wiper replacement, take a moment to explore our Parts Department's page on our website. Although our deals and promotions are constantly being updated, you might be able to take advantage of some generous savings on new blades under the Parts Specials link. Additionally, if you have any questions, you can reach out to a staff member via the Ask a Tech form and receive a quick reply to your inquiry. Finally, although we never require appointments, you're still welcome to make one should you prefer to have a specific timeslot set aside. We're here to meet your needs!
Visit Us Soon
Although we don't expect to need much time to replace your windshield wipers, you're still invited to enjoy the variety of amenities at your disposal in our comfortable customer waiting lounge. For example, you can connect to our free WiFi and browse the web, sip a delicious cup of coffee, and let your young ones run wild in the kids play area. Of course, if your ride is due for any other services, like an oil change, be sure to let us know so we can take care of this as well. That way, you don't have to make multiple trips.
Are you in need of a windshield wiper replacement service near Richmond, VA? Pohanka Hyundai of Fredericksburg is equipped to assist! We aim to cover all aspects of your experience with our helpful online tools, attentive care, friendly demeanors, and outstanding level of professionalism. It's all part of the Pohanka Value Package!
Service Hours
540-684-6279
| | |
| --- | --- |
| Monday | 6:00 am - 7:00 pm |
| Tuesday | 6:00 am - 7:00 pm |
| Wednesday | 6:00 am - 7:00 pm |
| Thursday | 6:00 am - 7:00 pm |
| Friday | 6:00 am - 7:00 pm |
| Saturday | 6:00 am - 7:00 pm |
| Sunday | Closed |
Testimonials
GOOGLE
2-27-2020
GOOGLE
2-27-2020
GOOGLE
2-26-2020
GOOGLE
2-22-2020
GOOGLE
2-21-2020
GOOGLE
2-20-2020
GOOGLE
2-19-2020
GOOGLE
2-18-2020
GOOGLE
2-18-2020
GOOGLE
2-18-2020
GOOGLE
2-13-2020
GOOGLE
2-12-2020
GOOGLE
2-12-2020
GOOGLE
2-9-2020
GOOGLE
2-6-2020
GOOGLE
2-6-2020
GOOGLE
2-6-2020
GOOGLE
2-4-2020
GOOGLE
2-3-2020
GOOGLE
1-30-2020
GOOGLE
1-28-2020
GOOGLE
1-28-2020
GOOGLE
1-27-2020
GOOGLE
1-24-2020
GOOGLE
1-24-2020
GOOGLE
1-24-2020
GOOGLE
1-24-2020
GOOGLE
1-23-2020
Good experience
CARS
1-21-2020
GOOGLE
1-15-2020
GOOGLE
1-11-2020
GOOGLE
1-6-2020
GOOGLE
1-6-2020
GOOGLE
1-5-2020
GOOGLE
1-5-2020
GOOGLE
1-4-2020
GOOGLE
1-3-2020
GOOGLE
1-3-2020
GOOGLE
1-3-2020
GOOGLE
1-3-2020
GOOGLE
1-3-2020
GOOGLE
1-3-2020
GOOGLE
1-3-2020
GOOGLE
12-31-2019
GOOGLE
12-29-2019
GOOGLE
12-24-2019
GOOGLE
12-23-2019
GOOGLE
12-21-2019
Read More