Wiper Blade Replacement at Pohanka Hyundai of Fredericksburg near Washington, DC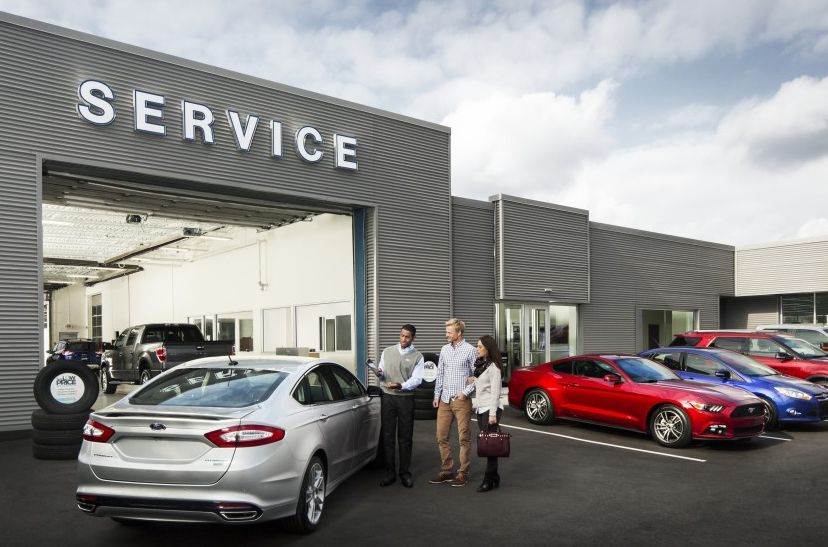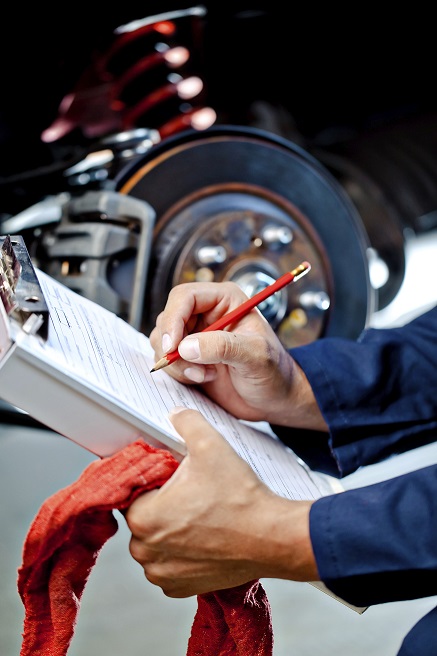 Service Hours
540-684-6279
| | |
| --- | --- |
| Monday | 6:00 am - 7:00 pm |
| Tuesday | 6:00 am - 7:00 pm |
| Wednesday | 6:00 am - 7:00 pm |
| Thursday | 6:00 am - 7:00 pm |
| Friday | 6:00 am - 7:00 pm |
| Saturday | 6:00 am - 7:00 pm |
| Sunday | Closed |
Making sure your windshield is clear of rain, dirt, snow, and everything in between is essential for your visibility of the road. When streak marks appear on your windshield, you'll know it's time for a wiper blade replacement at Pohanka Hyundai of Fredericksburg near Washington, DC. Simply visit our dealership for this service and our technicians will have you in and out as soon as today!
Determining whether or not you need to replace your wipers is simple. If your blades are creating streaks across your windshield and are squeaking as they do so, it may be time to come to our Service Department. Over time, the rubber on your blades hardens and could crack or chip, creating uneven lines along your windshield when you turn them on. Their ability to wipe away snow, dirt, or rain reduces as the rubber stiffens. Whether you're used to enduring the rainy seasons, or tend to wander where it's warmer, your blades will still take a beating, no matter the climate. About every six months to a year, your wipers will start to wear out, depending on the brand and durability of the rubber, but as soon as you can tell they are coming to their end, visit us for a blade replacement.
You can certainly opt for better materials to extend how long your wipers are good for, like installing long-lasting silicone blades. Ordinary rubber can vary in lifespan, but you can also go for a happy-medium with halogen-hardened rubber blades. Whatever you choose to equip your Hyundai with, we are sure to have it in our Parts Department. If it happens that we do not have the piece you want in stock right now, we can certainly have it ordered for you, or you can fill out the Order Parts form on our website to have it delivered to our dealership before you even visit us! When you need a wiper blade replacement at Pohanka Hyundai of Fredericksburg near Washington, DC, simply visit our Service Department for a speedy repair.
If you're not sure whether or not you need your rubber replaced, or if you have any questions about the service, feel free to utilize our Ask a Tech form. You will receive a quick response that will hopefully make things a little clearer for you. When you're ready to come into our dealership, simply walk right in, but be sure to check out our Service Specials before you stop by to see what kind of deals you can bundle in with your blade replacement. Once you're here, our skilled mechanics will be as efficient as possible, so you're not kept waiting in our comfy lounge area for too long. They will wipe off any rust or dirt from the old blades to ensure this isn't the only issue, and then proceed with the repairs. You'll be in and out before you know it!
Having a wiper blade replacement at Pohanka Hyundai of Fredericksburg near Washington, DC, is a quick and easy process, and all you have to do to get started is give us a call at 540-684-6279! Come visit Pohanka Hyundai of Fredericksburg as soon as today to have your wipers replaced by our trusted technicians.
Testimonials
GOOGLE
2-18-2020
GOOGLE
2-18-2020
GOOGLE
2-13-2020
GOOGLE
2-12-2020
GOOGLE
2-12-2020
GOOGLE
2-9-2020
GOOGLE
2-8-2020
GOOGLE
2-6-2020
GOOGLE
2-6-2020
GOOGLE
2-6-2020
GOOGLE
2-4-2020
GOOGLE
2-3-2020
GOOGLE
1-30-2020
GOOGLE
1-28-2020
GOOGLE
1-28-2020
GOOGLE
1-27-2020
GOOGLE
1-24-2020
GOOGLE
1-24-2020
GOOGLE
1-24-2020
GOOGLE
1-24-2020
GOOGLE
1-23-2020
Good experience
CARS
1-21-2020
GOOGLE
1-15-2020
GOOGLE
1-14-2020
GOOGLE
1-11-2020
GOOGLE
1-6-2020
GOOGLE
1-6-2020
GOOGLE
1-5-2020
GOOGLE
1-5-2020
GOOGLE
1-4-2020
GOOGLE
1-3-2020
GOOGLE
1-3-2020
GOOGLE
1-3-2020
GOOGLE
1-3-2020
GOOGLE
1-3-2020
GOOGLE
1-3-2020
GOOGLE
1-3-2020
GOOGLE
12-31-2019
GOOGLE
12-29-2019
GOOGLE
12-24-2019
GOOGLE
12-23-2019
GOOGLE
12-21-2019
GOOGLE
12-18-2019
GOOGLE
12-18-2019
GOOGLE
12-18-2019
Read More