Winter Maintenance Checklist in Fredericksburg, VA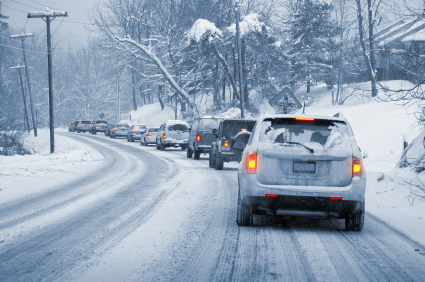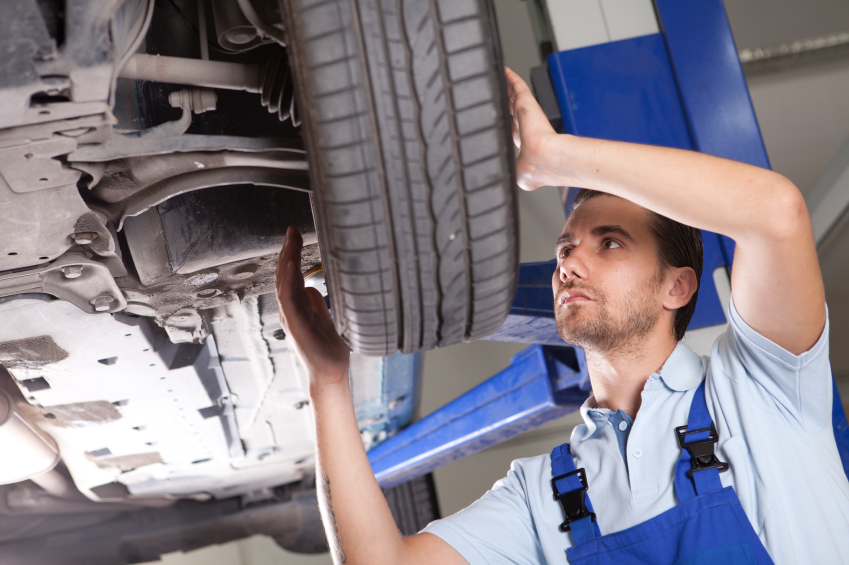 Here on the East Coast, winters can be brutal. Getting in your car to drive to work or take a trip can be difficult, even if you have a capable model. That's why we have some extra tips and tricks that you can use to ensure that your experience driving in snow and ice is as painless as possible. Read on for more information from our experts at Pohanka Hyundai of Fredericksburg.
Under the Hood
The last thing you want is for your car to seize up when you're miles away from home, stuck in freezing cold weather on I-95. That's why it's important to take a look under the hood and service what needs fixing within your car's system before the winter months approach. First, we recommend visiting us so we can run an electrical test on your battery. Without this part, your vehicle won't even turn on! Next, we suggest flushing out your system with fresh oil, as well as getting new coolant. Lastly, our team can take a look at all your belts and hoses to ensure that your engine will stay running, even if you're surrounded by ice and snow.
Exterior Protection
There are also certain steps you can take to gear up the outside of your vehicle, starting with your tires. Make sure that your tires are fully topped up with air, and if they need to be replaced, do so at our service bay! If you are going to be driving on especially treacherous terrains, we suggest opting for snow tires at our Tire Center. Next, take a look at your windshield wipers to see if they might be tattered or worn. Top up your wiper fluid if needed with a batch that won't freeze in sub-zero temperatures, and replace your wiper blades for peak visibility in bad climates. Also helping with visibility are your headlights and taillights, so make sure they are shining and free of any grime and grit so that they can light up your pathways optimally.
Packing List
The last course of action that we recommend is to pack essential items within your car. On the list of necessary tools is an ice scraper, a shovel, and rock salt or sand to get you through icy situations. For your personal comfort, pack extra gloves, hats, and hand warmers. Finally, if you happen to get stuck in an emergency, make sure to stow away a first aid kit with necessary medicines, bandages, and the like to keep you and your passengers safe.
If you were looking for a winter maintenance checklist in Fredericksburg, VA, we have you covered at Pohanka Hyundai of Fredericksburg! We hope our advice will help you through the colder months and keep you safe on the road.
Service Hours
540-684-6279
| | |
| --- | --- |
| Monday | 6:00 am - 5:00 pm |
| Tuesday | 6:00 am - 5:00 pm |
| Wednesday | 6:00 am - 5:00 pm |
| Thursday | 6:00 am - 5:00 pm |
| Friday | 6:00 am - 5:00 pm |
| Saturday | 6:00 am - 5:00 pm |
| Sunday | Closed |
Testimonials
GOOGLE
3-14-2020
GOOGLE
3-13-2020
GOOGLE
3-10-2020
GOOGLE
3-9-2020
GOOGLE
3-9-2020
GOOGLE
3-8-2020
GOOGLE
3-7-2020
GOOGLE
3-6-2020
GOOGLE
3-5-2020
GOOGLE
3-3-2020
GOOGLE
2-29-2020
GOOGLE
2-29-2020
GOOGLE
2-27-2020
GOOGLE
2-27-2020
GOOGLE
2-26-2020
GOOGLE
2-22-2020
GOOGLE
2-21-2020
GOOGLE
2-20-2020
GOOGLE
2-19-2020
GOOGLE
2-18-2020
GOOGLE
2-18-2020
GOOGLE
2-18-2020
GOOGLE
2-13-2020
GOOGLE
2-12-2020
GOOGLE
2-12-2020
GOOGLE
2-9-2020
GOOGLE
2-6-2020
GOOGLE
2-6-2020
GOOGLE
2-6-2020
GOOGLE
2-4-2020
GOOGLE
2-3-2020
GOOGLE
1-30-2020
GOOGLE
1-28-2020
GOOGLE
1-28-2020
GOOGLE
1-27-2020
GOOGLE
1-24-2020
GOOGLE
1-24-2020
GOOGLE
1-24-2020
GOOGLE
1-23-2020
Good experience
CARS
1-21-2020
GOOGLE
1-15-2020
GOOGLE
1-11-2020
GOOGLE
1-6-2020
GOOGLE
1-6-2020
Read More